EUTC held his 2023 Annual Event in Madrid (Spain) at Espacio Larra, in November 7 and 8.
Presentations, panel discussions and meetings gathered together the EUTC Members and leading stakeholders from the industry, operators, and governments. Following the success of last year's edition, attendees got the chance to network, share and exchange views on the future of utility telecommunications in Europe, touching upon fiber, satellite technology, metering, telecoms, cybersecurity and digital competences in the European Year of Skills.
EUTC's General Assembly and meetings of the Spectrum Group and 3GPP Taskforce took place during the two-day event. The conference was composed of five theme sessions, along with panel discussions covering challenges for utilities, emerging technologies and business context. On the first night, attendees also had the opportunity of joining the Networking Cocktail and Gala Dinner.
Find below some photos of the event and the full agenda!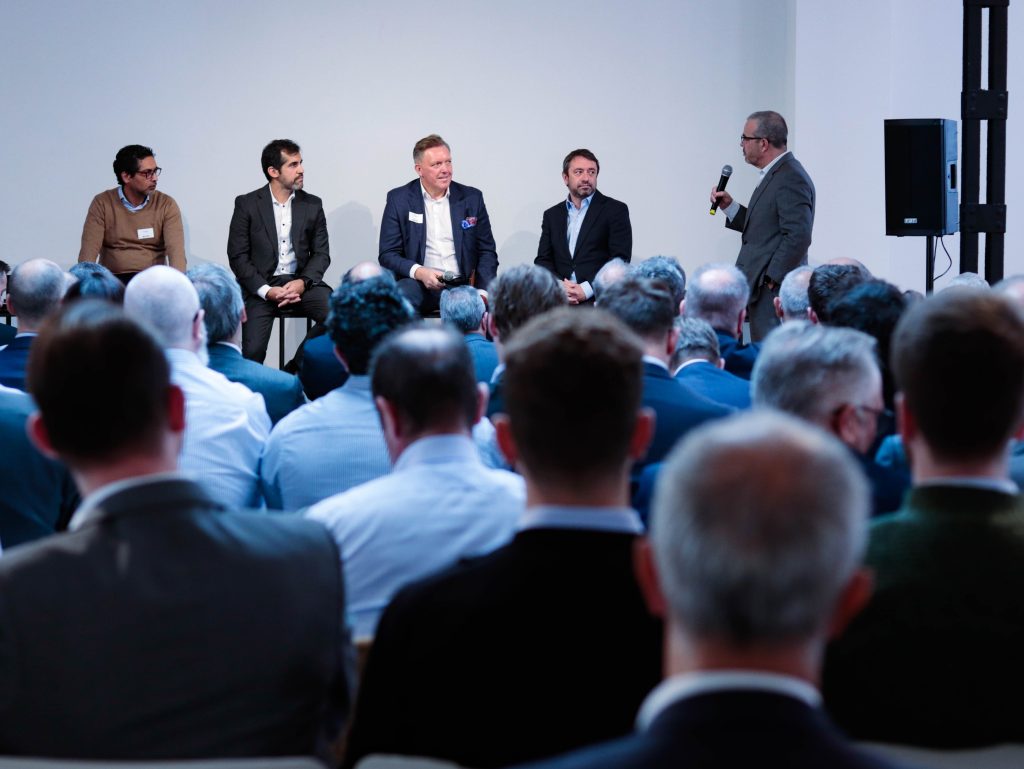 For any questions, please contact communications@eutc.org