April 24, 2019 @ 10:00 am – 4:00 pm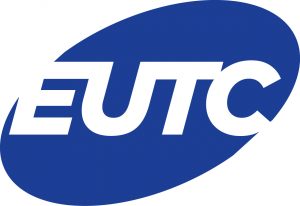 EUTC's spectrum workshop will be held in the EUTC offices in Brussels on 24th April. It will focus on key areas of radio spectrum related to current and future applications demanded by the utility sector. The subjects covered will include:
Spectrum to support enhanced applications in the field area network and transition to the smart grid threats to existing allocations.
Opportunities presented by 5G.
Cyber security and potential wireless solutions to replace end-of-life wire line (copper) based services.
Each interactive session will be initiated by a short presentation from an industry expert followed by discussions with all participants on each topic. The group will facilitate sharing of ideas and advise of current related EUTC activities – as well as taking suggestions for new areas requiring attention by EUTC. The workshop represents a networking opportunity for sharing ideas with thought leaders from the European Utility sector.
Transportation
The closest metro station is Montgomery, line 1 direction Stockel.
Around 30 minutes from the airport by car.
Program
The program is available by following the link here.
Details
Date:April 24, 2019
Time:10:00 am – 4:00 pm
Venue
EUTC Offices
AVENUE DE TERVUEREN 188A
SINT-PIETERS-WOLUWE, Brussels 1150 Belgium
Phone:027611659