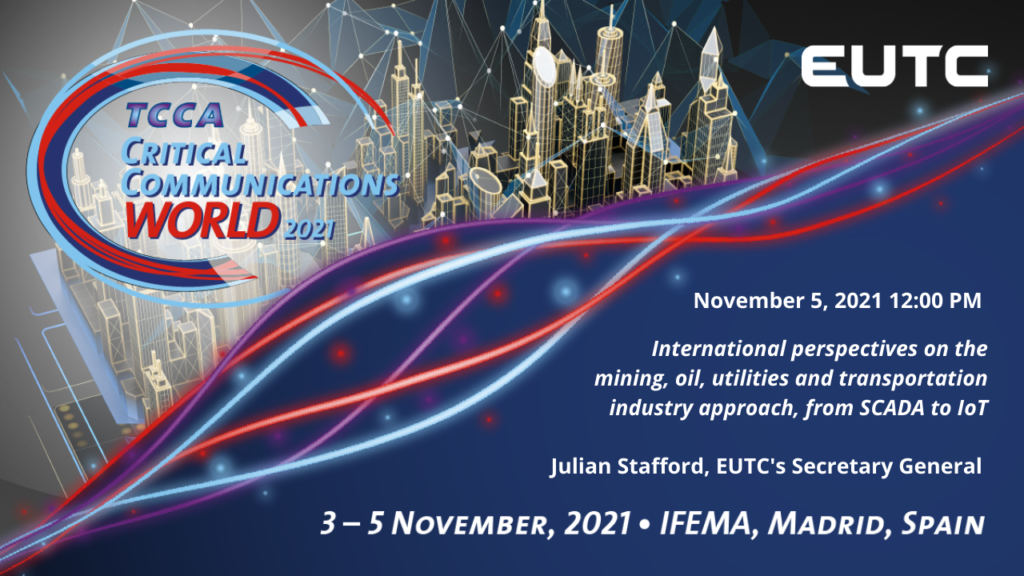 Critical Communications World 2021 will unite mission-critical and business-critical end-users and manufacturers for the first time in two years.
Join Julian Stafford, EUTC's Secretary General, in the Panel discussion "International perspectives on the mining, oil, utilities and transportation industry approach, from SCADA to IoT" on November 5 at 12pm CET. 
The utilities, mining, oil and transportation industries all have very specific requirements about their critical communications needs and strategies. This discussion will bring perspectives from around the world on what is needed for effective operations.