EUTC was pleased to accept an invitation by the Utilities Telecom & Technology Council America Latina (UTCAL) to participate in their 10th Annual Summit in Rio de Janeiro in March 2023.
Over 800 delegates attended in person, with translation provided into three working languages.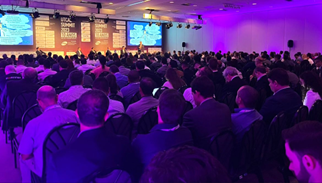 The Summit provided a valuable opportunity to share views and discuss common issues which face all utilities and their vendors, and with active participation by both energy and telcoms regulators, all perspectives could be explored.
At the event, it was recognised that with many vendors operating globally and large utility corporations owning companies in several continents, the need to co-ordinate activities wherever possible becomes increasingly important.