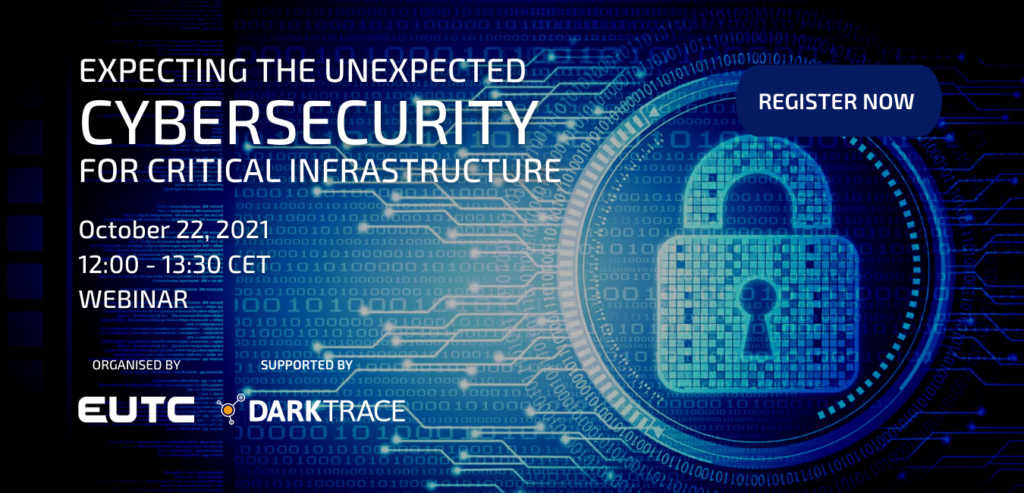 Where does one start investing in and embedding cybersecurity in utilities? Cybersecurity is a growing industry with no near-end in sight. The need for cyber resilience is here to stay, more so with the digitalisation of critical infrastructure in Europe.
Deepen your understanding of cybersecurity for European utilities and save the date for EUTC's latest webinar on October 22, 2021, from 12h00 to 13h30 CET! On the occasion of the EuropeanCyberSecurityMonth, the webinar will focus on various cybersecurity challenges and opportunities for utilities, with special attention on the application of EU's NIS Directive 2 to critical national infrastructure, cyber issues around supply chain and real life examples of successful cyber resilience.
Join various presentations from E-REDES and a number of key players in the cybersecurity field, including Darktrace, global pioneer in cybersecurity solutions and University of Glasgow, an academic leader in the field.
The event is free to all members of EUTC and European regulators. Non-members are welcome to register and can join at a fixed participation fee of 250 EUR (excluding VAT). It is an open meeting where quality experiences, realities and information will be exchanged in a transparent and trusted manner among peers.